Início ⥂ Renovations
RENOVATIONS AND HOME IMPROVEMENT
To request quotes for apartment renovations, home improvement, exterior, and interior remodeling, or to speak with one of our Architects, please fill out the form. Our solutions always have excellent communication and personalized support. We work in Lisbon, Cascais, Oeiras, Sintra, and Setúbal.
PROJECTS AND RENOVATIONS WORKS INTEGRATED SOLUTIONS
Talk to our experts about your ideas for renovating your property.
We are experienced in these interventions, we do have the necessary know-how to be the ideal partner for the transformation of your property.
SPECIALIST
COMPANY PERFORMING
RENOVATIONS AND HOME IMPROVEMENT
Committed to the remodeling and renovations projects of our Clients, we offer high-quality standards and technically viable solutions.
We develop projects before the renovations works, so You can preview the final result before the works start.
DARE OUR TEAM WITH YOUR PROJECT.
HOME IMPROVEMENT
See how spacelovers carries out renovations, remodeling and home improvement projects and all the procedures we take into account.
From the first contact with the Client, until the delivery of the completed work, spacelovers have a very strong communication channel between the Project Owner and the architect who will be responsible for his project. We care a lot about the quick and effective response, not leaving the you alone in this renovation journey.
We invite you to visit our website and discover a little more about us, as well as the works and projects of home improvement already completed.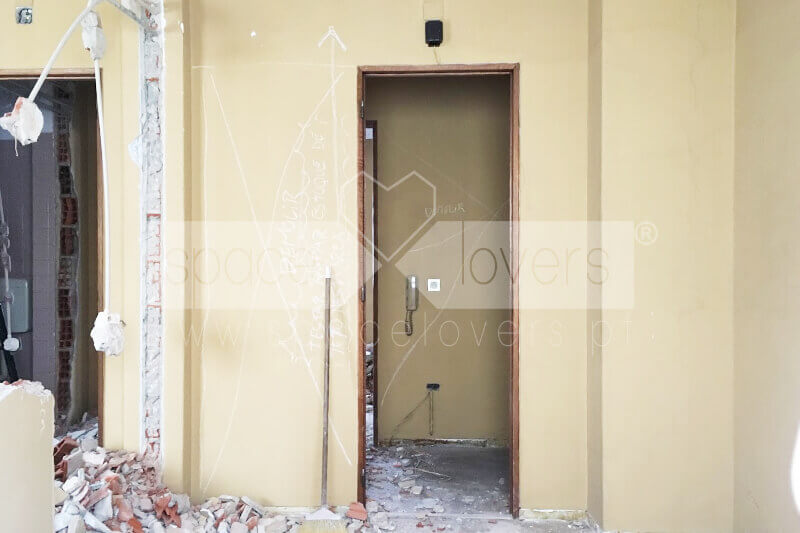 WHY TO RENOVATE?
The renovations and conservation actions in the properties are the way to ensure the longevity of the building or its fractions (apartments).
If the buildings are not maintained, recovered and modernized, they will fall into disrepair and over time they will be vacant / ruined.
Renovations are also important to ensure well-being and comfort in your own home.
From the investment point of view, a remodeled house always has more value, especially if it is a conscious and appropriate intervention to the property.
PHASES OF REMODELING PROJECT
REHABILITATION OF BUILDINGS
HOUSE RENOVATIONS
APARTMENT RENOVATIONS
REMODELING OF COMMERCIAL AND CORPORATE SPACES
PHASES OF REMODELING PROJECT
REHABILITATION OF BUILDINGS
HOUSING REMODELING
RENEWAL OF APARTMENTS
REMODELING OF COMMERCIAL AND CORPORATE SPACES
We know that everyone has unique personality and of course different taste.
In spacelovers' renovations, we take into consideration the characteristics of each Home Owner.
We take note of all the details transmitted by you.
We analyze the context of your property, we check the details of the property, in order to detail in the renovation project the rigorous and crucial information, so that during the quotation and contracting process, we ensure the best results.
The projects and works are exercises specific to each place and each use, for a given Client, with constant dialogue being the method of collaborative work.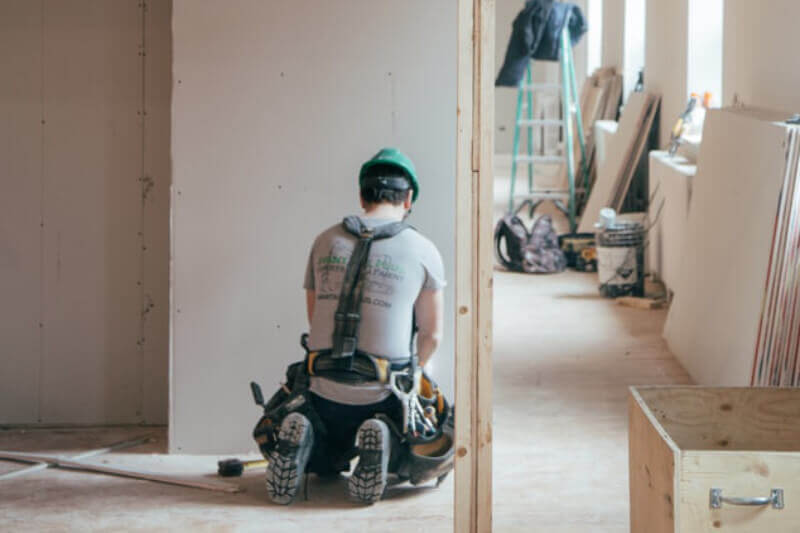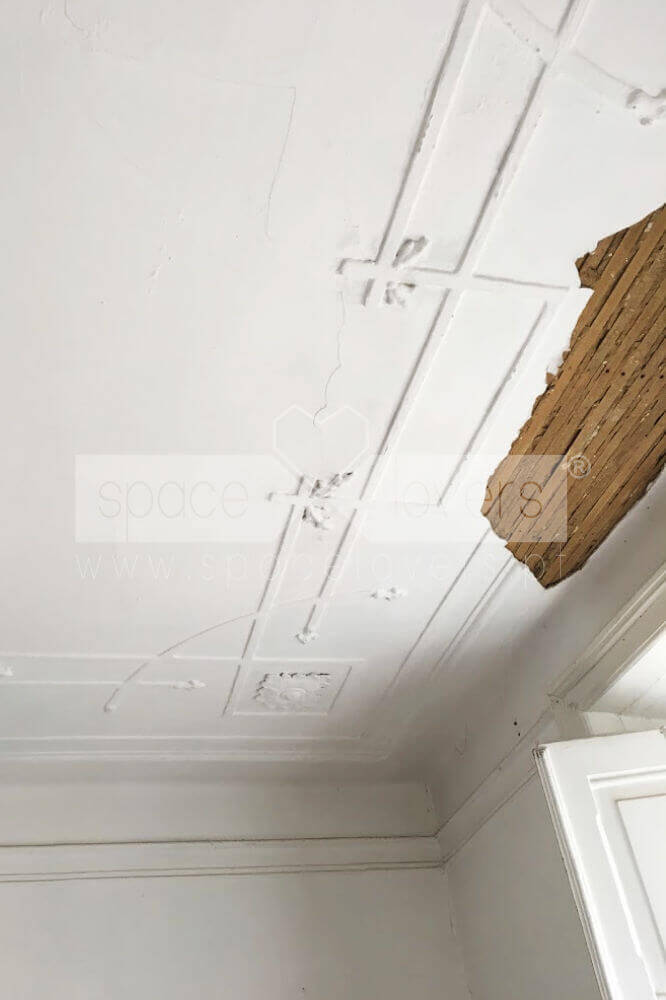 PLAN THE RENOVATION AHEAD
In renovations the secret is to plan ahead what you intend to do.
This planning must be done in terms of your specific needs for each space and also including an estimate cost of the works. From an early stage you should consider looking for various material options and choosing your partners in this remodeling adventure.
The question of the budget for the renovations works is always a crucial factor. It is important to define a list of priorities and the list of nice-to-have, which if there is a gap in the budget can be considered.
Sometimes, the ideas are many, and interventions in the existing buildings, the constraints are also numerous. A clear example of this point is that not all interior walls are possible to be demolished. Attention on this point must be doubled, because structural and safety issues are at stake. There are several construction systems in the cities, and each building in its time of construction has its genesis, please bear in mind that there are many buildings where the interior walls are structural.
Renovations are the "revival" of a construction, but it is a process that takes some time and obviously has its costs. The time of the works execution depends on the degree of intervention to be carried out. As construction works always cause disturbance by noise, dust and debris.
All the effort of the renovations will be compensated, when you finally see that you have adjusted the spaces to live in contemporary way and improved the architectural quality.
HOUSE RENOVATION
APARTMENT REMODELING
INTERIOR RENOVATION PROJECT PHASES
In the links you can find how we carry out our interior remodeling and what is the procedural sequence, as well as the type of work we do.
You can find the way we started remodeling the houses, as we did them. You will also find the way we remodel apartments. In more detail you can check how and what to do when remodeling your kitchen or even remodeling your bathrooms.
As a summary, you will also be able to verify which phases of the integrated process of remodeling project spacelovers in a turnkey system.
EXPERIENCE OF SPACELOVERS' CLIENTS

Um projecto de excelência, com bom gosto, simplicidade e atenção super detalhada às necessidades e gostos do cliente. Resposta super rápida e serviço super bem organizado. Estamos muito contentes com a nossa escolha!
Profissionalismo, coerência, capacidade de resposta às necessidades do cliente, flexibilidade, pontualidade, disponibilidade, bom gosto... muito satisfeita com o trabalho da Spacelovers. Não hesitarei em contratar novamente os seus serviços e em recomendá-los a quem precisar de um projecto de Arquitectura.
O projecto para remodelação total e profunda do nosso apartamento está excelente. Destaco o profissionalismo, preparação e rigor técnico a todos os níveis, sem prejuízo da disponibilidade e total abertura para a interacção com o cliente, incluindo não só a apresentação de versões iniciais alternativas, mas também a receptividade a ideias de alterações que, através da sua competente e experiente modulação, redundam beneficiadas sempre que tecnicamente viáveis. Acresce a simpatia. Não podíamos estar mais satisfeitos com a nossa escolha.