RENOVATIONS AND HOME IMPROVEMENT
To request quotes for house renovations, home improvement, exterior, and interior remodeling, or to speak with one of our Architects, please fill out the form. Our solutions always have excellent communication and personalized support. We work in Lisbon, Cascais, Oeiras, Sintra, and Setúbal.
PROJECTS AND CONSTRUCTION WORKS INTEGRATED SOLUTIONS
Talk to our experts about your ideas for renovating your property.
We are experienced in these interventions, we do have the necessary know-how to be the ideal partner for the transformation of your property.
SPECIALIST
COMPANY PERFORMING FULL
RENO PROJECTS

Committed to the remodeling and renovations projects of our Clients, we offer high-quality standards and technically viable solutions.
We develop projects before the renovations works, so You can preview the final result before the works start.
DARE OUR TEAM WITH YOUR PROJECT.
HOME IMPROVEMENT
See how spacelovers carries out renovations, remodeling and home improvement projects and all the procedures we take into account.
From the first contact with the Client, until the delivery of the completed work, spacelovers have a very strong communication channel between the Project Owner and the architect who will be responsible for his project. We care a lot about the quick and effective response, not leaving you alone in this renovation journey.
We invite you to visit our website and discover a little more about us, as well as the works and projects of home improvement already completed.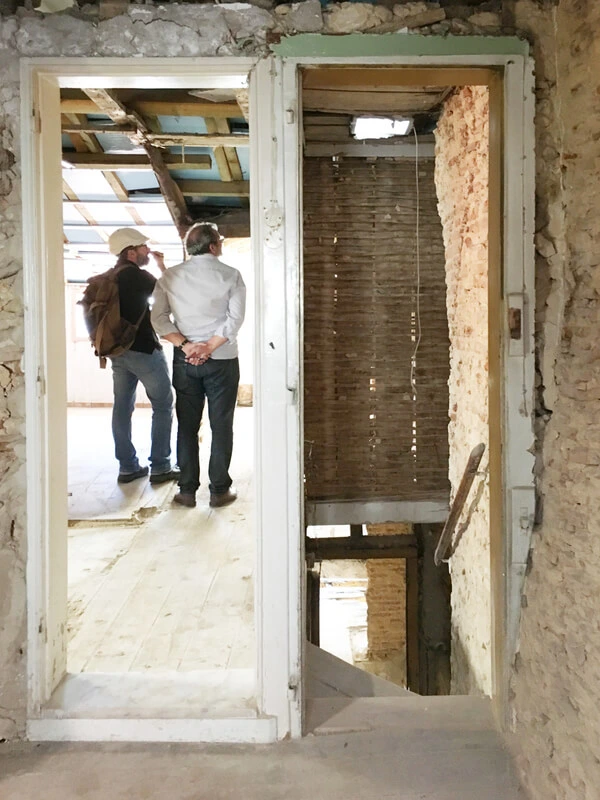 PHASES OF REMODELING PROJECT
REHABILITATION OF BUILDINGS
REFURBISHMENTS OF COMMERCIAL AND CORPORATE SPACES
WHAT COMES FIRST IN AN APARTMENT RENOVATION ?
DEFINITELY, START TO PLAN AHEAD.
Basically, any renovations must start with the development of a project.
WHY TO RENOVATE?
Renovations and property conservation actions are the way to ensure the longevity of a particular building or autonomous fraction. (apartments and houses).
If the buildings are not maintained, recovered and modernized, they will fall into disrepair and over time they will be vacant / ruined.
In addition to these more extreme cases, renovations are also significant to ensure the well-being and comfort of your own home.
In this process, it is important that the renovation's company of your project is aware that remodeling also implies valuing, and this is a point based on the work with spacelovers.
From an investment point of view, a remodeled house is always more valuable, especially if it is a conscious and appropriate intervention for the property.
Energy assessment and technical-economic valuation is very critical in an intervention in existing properties. In renovations and rehabilitation, it is essential not to miss the turning point of this construction, that is implementing the best strategy for energy performance, so that comfort and air quality are effective improvements in living conditions in this property.

INTERIOR RENOVATIONS WORKS

We know that everyone has unique personality and of course different tastes.
In spacelovers' renovations, we take into consideration the characteristics of each homeowner.
We take note of all the details you provide — that sets us apart as a remodeling company.
We analyze the context of your property, we check the details of the property, in order to detail in the renovation project the rigorous and crucial information, so that during the quotation and contracting process, we ensure the best results.
Likewise, we are with you during the budgeting and contract tendering process and, in the respective award and conclusion of the contract and during the execution of the work.
The projects and works are specific exercises to each place and each use, defined for a specific Client, with constant dialogue being the method of collaborative work. As a remodeling company, we are committed to ensuring that each project is unique, adapted to each property, mirroring each Client.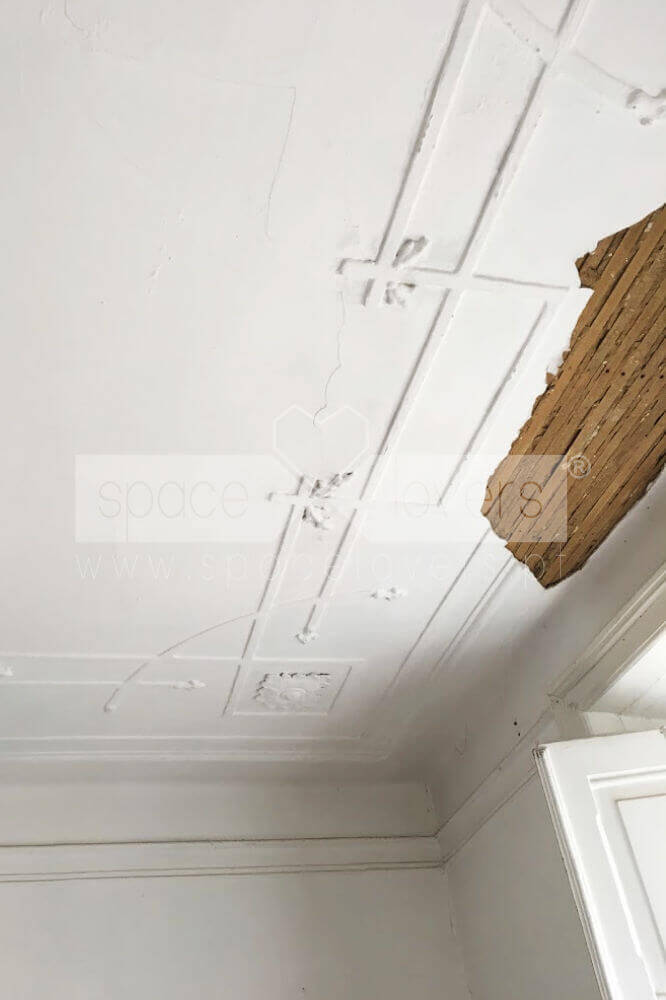 PLAN AHEAD
In renovations, the secret is to plan in advance what will be done.
This planning must be done in terms of your specific needs for each space and also including an estimate cost of the works. From an early stage, you should consider looking for various material options and choosing your partners in this remodeling adventure.
It is important to define a list of priorities and the nice-to-have list, which, in case there is a slack in the budget, can be considered in the interior renovations work.
Take in consideration that kitchen renovations and bathroom remodeling are usually the interventions that require more care, in construction part, as they concentrate a lot of detail and indispensable technical infrastructure works.
Sometimes, the ideas are many, and interventions in the existing buildings, the constraints are also numerous.
A clear example of this point is that not all interior walls are possible to be demolished. Attention on this point must be doubled, because structural and safety issues are at stake. There are several construction systems in cities and each building, due to its construction period, has its constructive genesis and there are many buildings where the interior walls are structural (load-bearing walls).
Renovations works have to be taken care of and ensure that they intervene in a serious and professional manner. With spacelovers, we are prepared to provide you with the necessary technical support that guarantees the ability to respond to a conscious and informed remodeling of apartments and villas.
RENOVATIONS COSTS AND EXECUTION TIME
Renovations are the "rebirth" of a building, but it is a process that takes some time and obviously has its costs. The time of the work execution depends on the degree of intervention to be carried out. As construction works, it always causes disturbance and inconvenience due to noise, dust, and debris. So a constant dedication to the work's logistics is a fundamental.
All the effort of the renovations will be compensated, when you finally see that you have adjusted the spaces to contemporary living and improved the architectural quality.
RENOVATIONS AT YOUR DISPOSAL
In the links, you can find how we carry out our interior renovations and the sequence of steps that make up a renovation.
You can find out how we started home remodeling. Also find the way we remodel apartments and villas.
In more detail, you will be able to check how and what to do in the remodeling of your kitchen or even in the bath renovations.
Hiring our company for your remodeling, you will always have the necessary follow-up. You can also check the phases of the integrated process from design to construction.
EXPERIENCE OF SPACELOVERS' CLIENTS